South East US Regional Association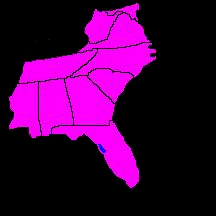 The South East chapter includes: MD, WV, VA, TN, NC, SC, MS, AL, GA, and FL.
Your Regional Coordinator is Jeff Watts, Jr..
Click here to see a list of FSJ'rs in the region.
For those of you in NC, S.VA, and SC, here's a link to a club/mailing list.
The Central North Carolina 4x4 Cub.