46,000 original miles. Lived in Arizona most of its life as a vacation car, now it is my daily driver in Los Angeles. It has no rust anywhere. It has a 401/TH400. It is a Jeep, so there are a few small projects to work on, but overall it is great. The former owner mounted the roof rack and swapped from the Boobie grill to the Razor grill. I like it this way, but I still have all the parts to change it back should I decide to.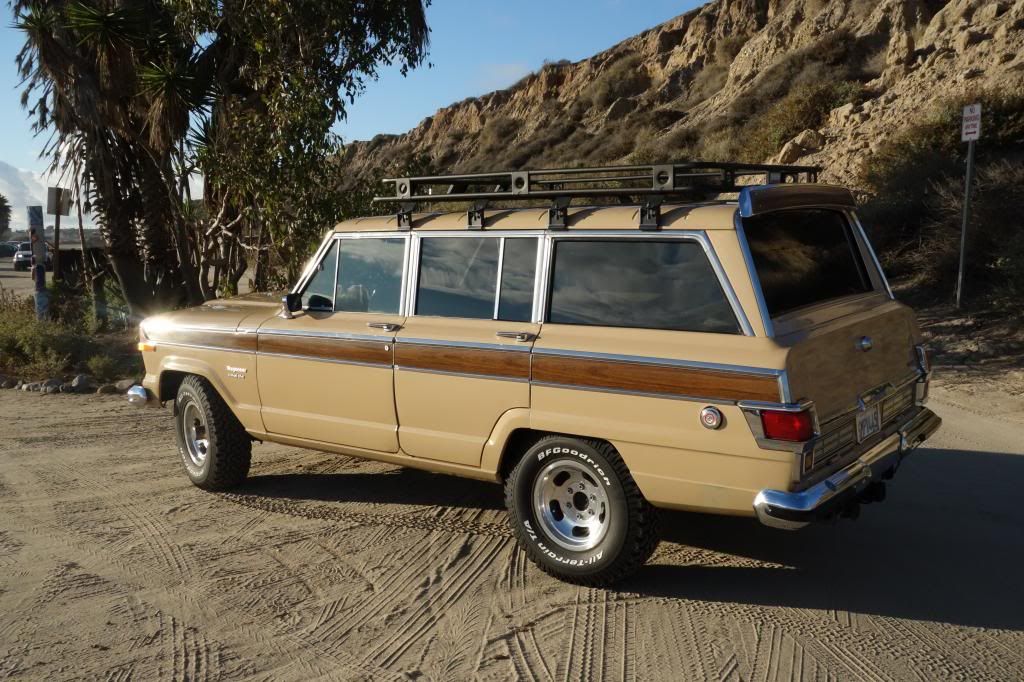 __________________
2000 Infinity QX4, 3.3L, MPFI, 4 speed auto, 2 speed Nissan tcase, Unibody, IFS front, 4 link rear solid axle with 255-70/16s
IFSJA WMS PROJECT
EARLY WAG LIFT SEARCH
Quote:
...Pay no attention to these heathen barbarians with their cutting torches and 8" lift kits!...
Self Inflicted Flesh Wound