'89 Wagoneer with 150K miles on a stock, rebuilt 360. It was all stock when I bought it a couple of months ago. It now wears a 4" Skyjacker lift, shocks, drop pitman arm, steering stabilizer, and extended break lines.
Also added:
15 x 8 Pacer wheels
33 x 12.5 BFG All-Terrains (they will rub the fenders if you try very hard)
MSD cap, rotor and wires
Soon to come:
Cam, intake, carb and exhaust.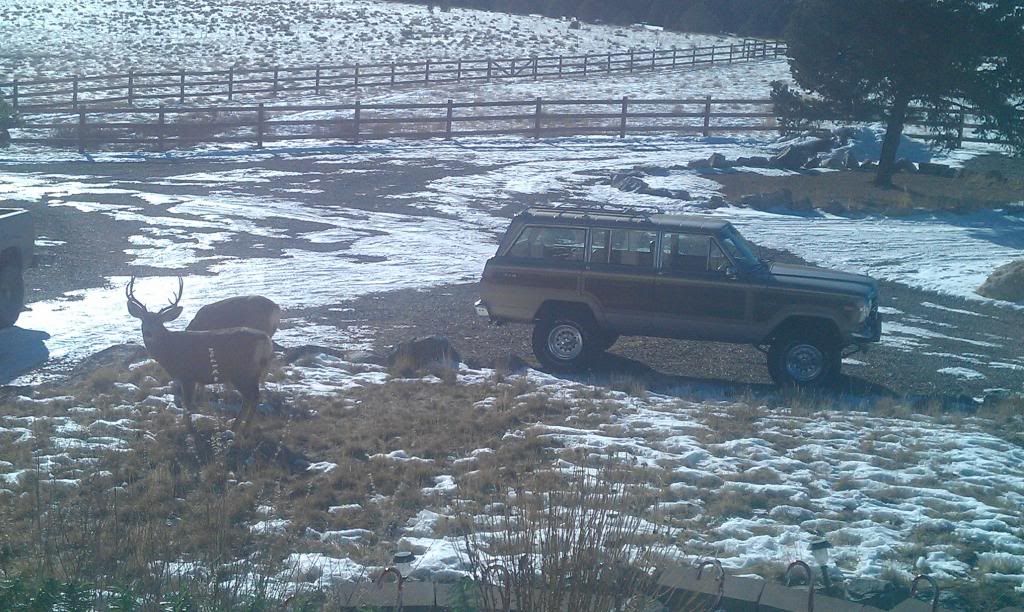 __________________
2000 Infinity QX4, 3.3L, MPFI, 4 speed auto, 2 speed Nissan tcase, Unibody, IFS front, 4 link rear solid axle with 255-70/16s
IFSJA WMS PROJECT
EARLY WAG LIFT SEARCH
Quote:
...Pay no attention to these heathen barbarians with their cutting torches and 8" lift kits!...
Self Inflicted Flesh Wound