I'm Rob Snyder from Morristown, TN. "Chuck" is my 1979 model 17 W/T Cherokee S Levi's Edition, new to me in March '06 with 122,000 miles on the 360/TH400/QT. It has paperwork from being purchased new in Douglasville, GA. Currently it has TT's Fabworks SOA & shackle flip lift, BJ's extended shackles, 36x13.50 bias IROKs, TFI, S-10 steering box, Dodge Caravan seats, and much much more. Future plans include: new floorpans, hydroboost, full tube cage, Chevy CUCV axles (D60/14B), Detroits F/R, 39.5" IROKs, Rebuilt 360 with Summit 8600 and Howell or Holley TBI, rebuilt TH400, twin stick Dana 300 with 4:1 low range. Click on the link in my sig to see the build thread (on another forum). Here is the current project (front bumper & winch):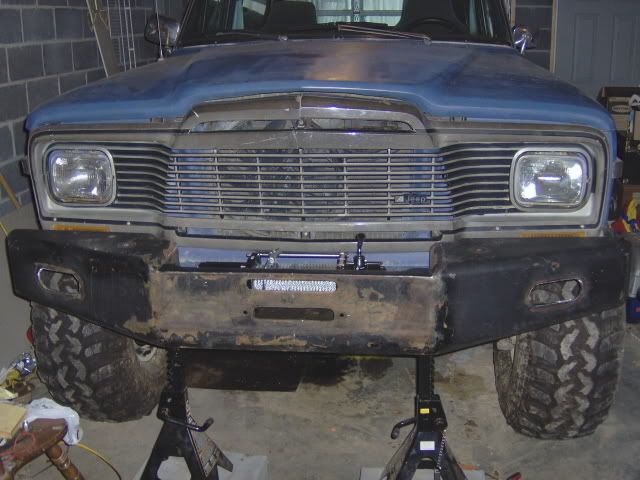 __________________
2000 Infinity QX4, 3.3L, MPFI, 4 speed auto, 2 speed Nissan tcase, Unibody, IFS front, 4 link rear solid axle with 255-70/16s
IFSJA WMS PROJECT
EARLY WAG LIFT SEARCH
Quote:
...Pay no attention to these heathen barbarians with their cutting torches and 8" lift kits!...
Self Inflicted Flesh Wound