Hi, my name is Jeff and I'm addicted, oh wrong post........
I'm in central Arizona and have too many FSJ's and not enough time or money....Heres a start.
'77 J-10 bought for $250.00 with a broken 401. Replaced with a worn-out 360 till I get a fresh one built. Stock th400- q-track, with after market overloads and 33-10.5 BFG's and 3.54 gears. DD till I build a Jeep work truck....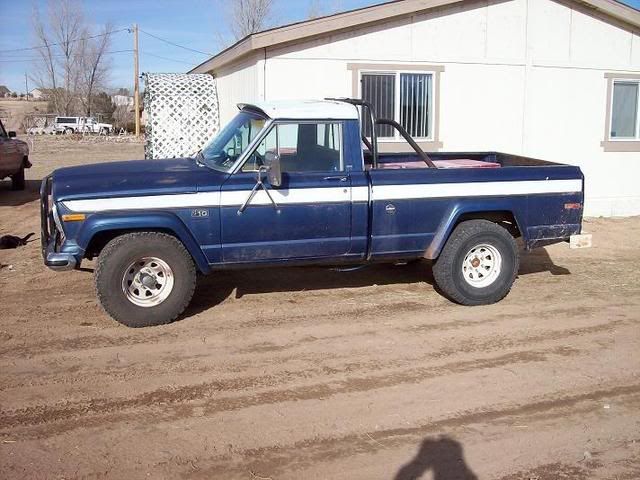 __________________
2000 Infinity QX4, 3.3L, MPFI, 4 speed auto, 2 speed Nissan tcase, Unibody, IFS front, 4 link rear solid axle with 255-70/16s
IFSJA WMS PROJECT
EARLY WAG LIFT SEARCH
Quote:
...Pay no attention to these heathen barbarians with their cutting torches and 8" lift kits!...
Self Inflicted Flesh Wound