I've been working on the inner wheel well and hope to get some pictures taken and posting some details about it when I have a little more time but this evening my wife and I put together a passenger for the rocking chair and I just had to post about it.
It all began with the idea that we needed to make a Santa to go in the chair, after all it
is
the holiday season. So the other day my wife bought a Santa outfit on Amazon and mentioned making a frame out of PVC pipe. So yesterday I stopped by the hardware store and bought a couple of sticks of 3/4 inch PVC and some couplings.
At work today I cut up the pipe to make a skeleton for Santa and after dinner we set to work assembling him.
First we put the skeleton together and checked the fit.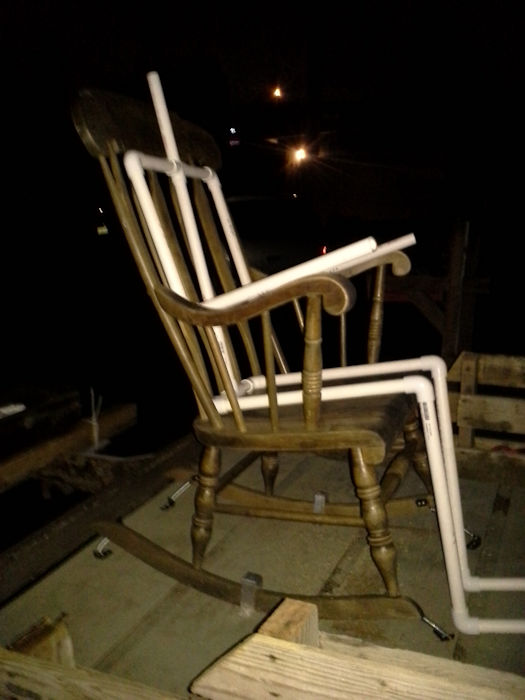 Not bad but needed some minor adjustments.
Then we clothed and stuffed him and set him in the chair.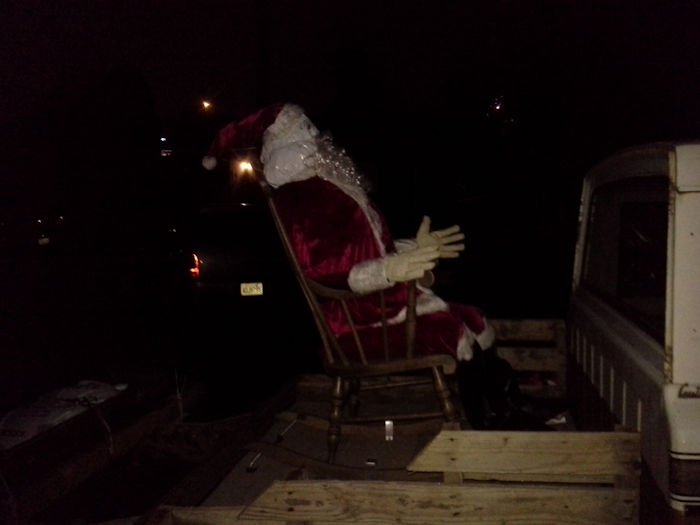 To top it off I used a red cargo strap screwed to the chair to secure him and a necklace of Christmas lights I got from the dollar store and the look is complete.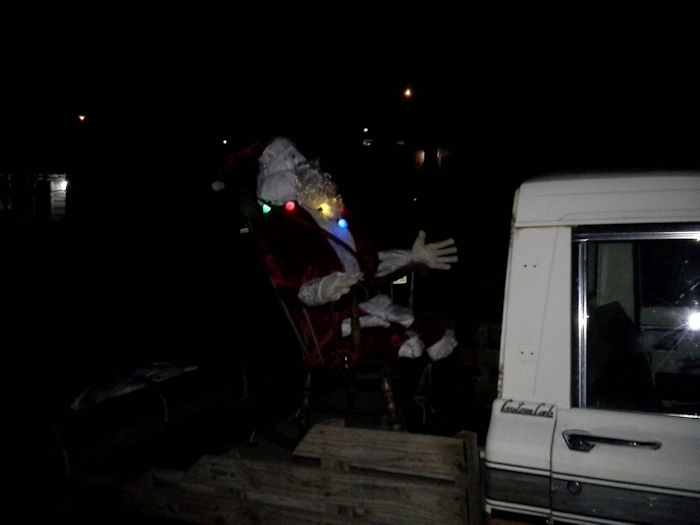 I'm sure I will have to deal with some issues of securing an what not but I don't think it's too bad for a cheap quick Santa just for fun.
I should note that there was a thing on the news the other day about driving with Christmas lights and the Highway patrol said it is illegal to drive with any kind of blinking lights so I will be setting them to not blink when driving