I've been working on The tailgate for a week now and think I'm actually going to be able to make this thing work so I decided to share my little experience so far.
If you have been following you know I got a beat up old tailgate at Pick N pull about a week and a half ago. I brought it to work where I sometimes get a bit of free time to work on things and have been working on getting it sorted out.
I began by beating...or rather Un-beating the crap out of the center panel to get it fairly straight. Once I got that to a point that was close to acceptable I set to work opening up the top and bottom seams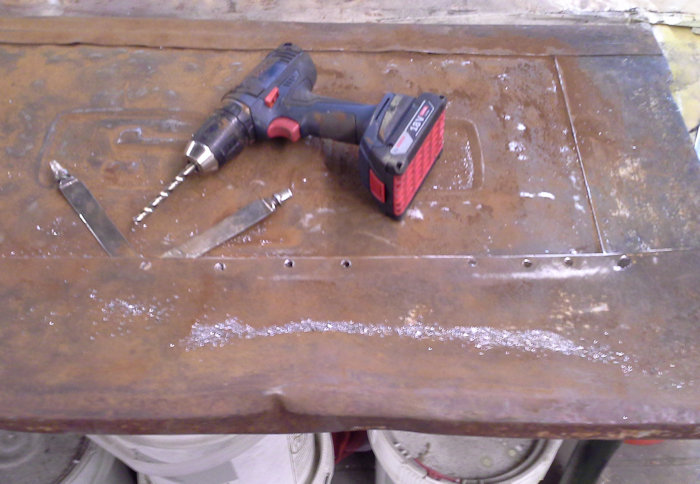 My method is pretty simple, I use a drill bit about the same size as spot welds and drill into the weld until I'm just about through then take a home made skin spoon, which is a sheet metal tool used to separate 2 overlapping skins. Mine are made out of the blades of some antique table knifes, they are very good steel and work quite well and are even capable of being used as a kind of chisel to chisel at the bit of weld that is still holding to break it loose.

I needed to open the seams up to take care of rust in between them but while I was there I decided I may as well see about beating out the dents. So I used a piece of square tubing to wedge seam open and used the handle of a hammer as a punch to beat the dents out. Here are a before and after pic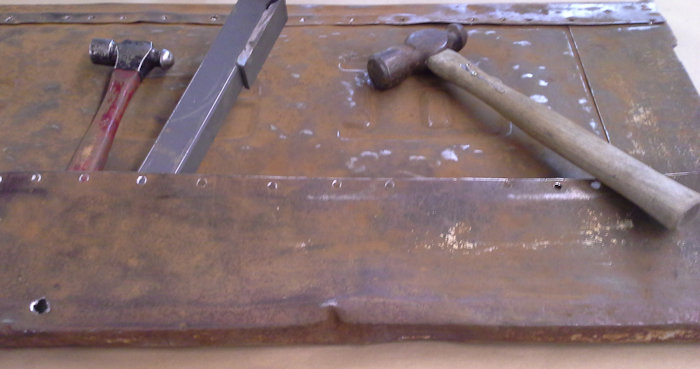 and the after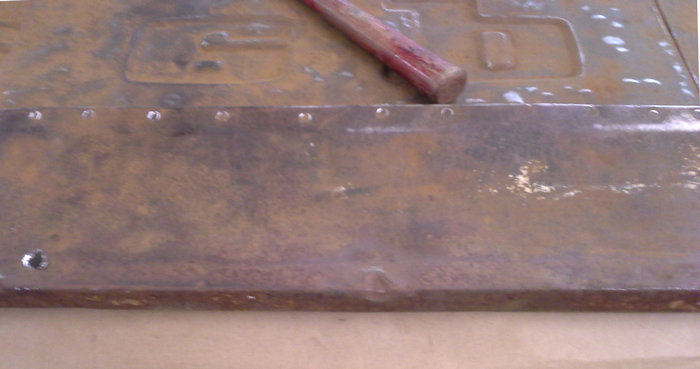 It's not absolutely perfect but it won't take very much bondo to make it look pretty nice.
The bottom has some inserts which are the pivot points for the hinges. When I looked at the spot welds holding these inserts in I noticed they looked funny, almost like stainless steel, which I thought was odd. Then I tried to drill them out and knew I was dealing with stainless steel welds because they were so hard I couldn't drill them. To remove them I wound up using a die grinder with a rotary file and sure enough the inserts are stainless steel.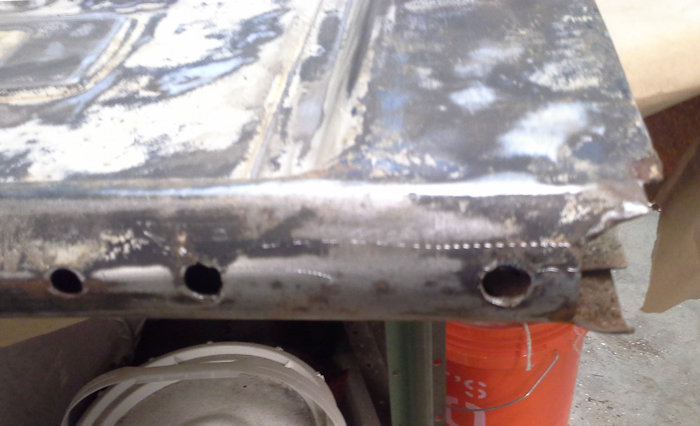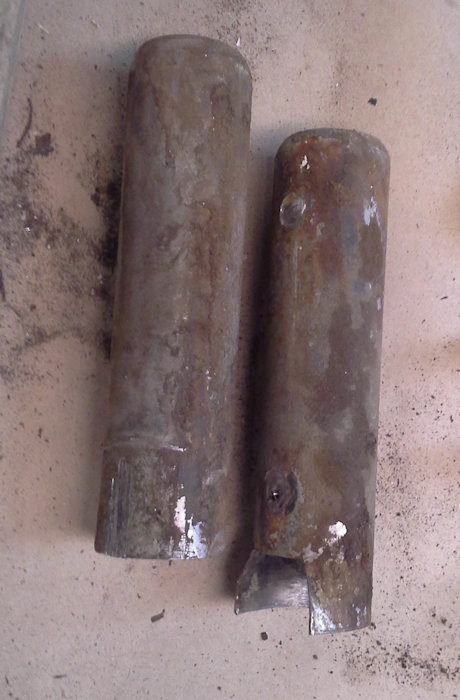 With those out the next step was to cut the AMC tailgate down to the Kaiser gate dimensions. To do this I took the old tailgate off my truck, which was a big issue since I had to actually clean out the back but I did it. Then I made paper patterns of the front and back, taped them onto the AMC gate and drew the cut lines. I then proceeded to cut the tailgate down with a cutoff wheel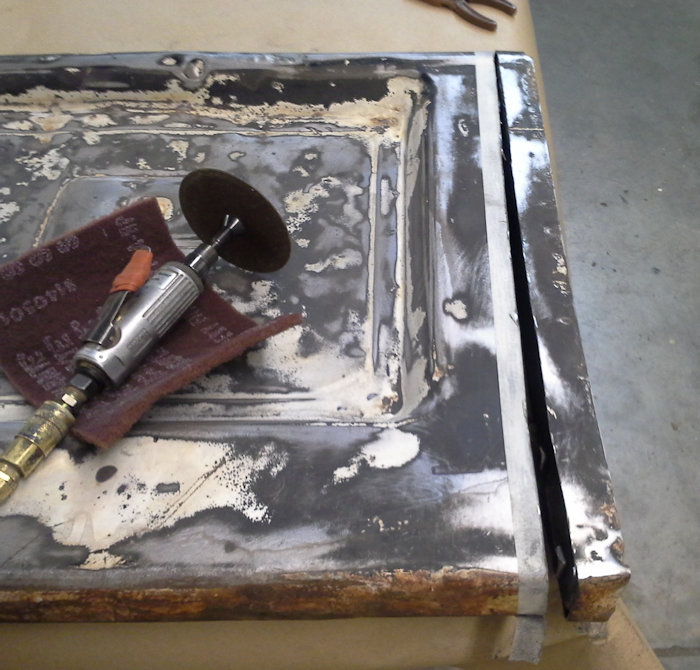 It requires about 1.25" per side be removed.
And here is where I am today.

The AMC gate is now the same dimensions as the Kaiser gate. The next step is to remove the brackets and side pieces off the old gate and fit them to the new gate. I was looking at the side pieces on the Kaiser gate and they are in pretty rough shape. I'm thinking I may have to use the bottom half off the AMC gate and the top half off the Kaiser gate and splice them together.