I am borderline confused today. And I feel tired. I think it is sinking in. The build was almost a way of life for me. A significant chapter of my existence where lots happened. And a lot changed for me. Being done represents closure to several things. Things I need to put behind me. I am looking forward to many exciting (to me) projects I have had in the wings waiting.
I have always been a Jeep guy. Sadie was not the first Jeep I built for a friend. I have one more friend that wants me to rework his 71 CJ-5. I helped him find that one also. I keep saying no, but he keeps insisting and he knows I am weak when it comes to Jeeps.
All the things mentioned about my friendship with Bill are great. And very true. True friends and friendships do not require effort to maintain. I used to say I am lucky. The real true defination is blessed. I am blessed to have Bill and his family to call my family. I am blessed to have what my Grandpa left me, just enough to buy the tools I needed to reach the goals and complete the job at hand. Some people would go on vacation. Not me.
I had the most fun ever. Being on this board with great like minded people always has and will be a hoot. I need to get my 69 X model uncovered. I just hope it does not take as long to get fixed. My wagoneer has no name. It is in better shape than Sadies was at the start. So thats good.
And I realized my tinkering with trying to find better solutions was displayed on this thread. I believe in sharing the information to help save each and every FSJ. So saying the end is weird.
I do have this. I found window wipe clips that are the same as the ones on the aftermarket wipes. So in theory they could be installed on bulk wipes of a different design that might be a better solution. From Midwest Muscle Car Specialties. They are tempered steel and brittle will probably only fold once.
I will try to find a better wipe for all the windows.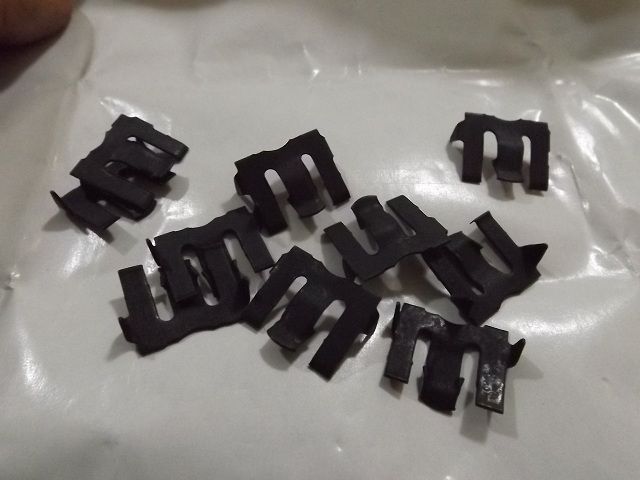 https://www.ebay.com/itm/55-80-NOS-C...ss!83856!US!-1
I appreciate this place and the people here. Very much.