a photo I ran across today
a factory worker giving a tour
in the YORK - Borg/Warner factory. in 1978
I think the town is near Decatur, Illinois ???
hope some of you on here will maybe recognize more details in the photo
( are those parts of gear boxes/compressors on the work table ? )
as a kid in the 70s my parents had a central air unit installed,...
it ran for over 20 years. had a tin sign on the side that read,... "YORK-by Borg/Warner"
wonder if the YORK units of today are as tuff ? we know the Borg Warner transfer cases are still going.....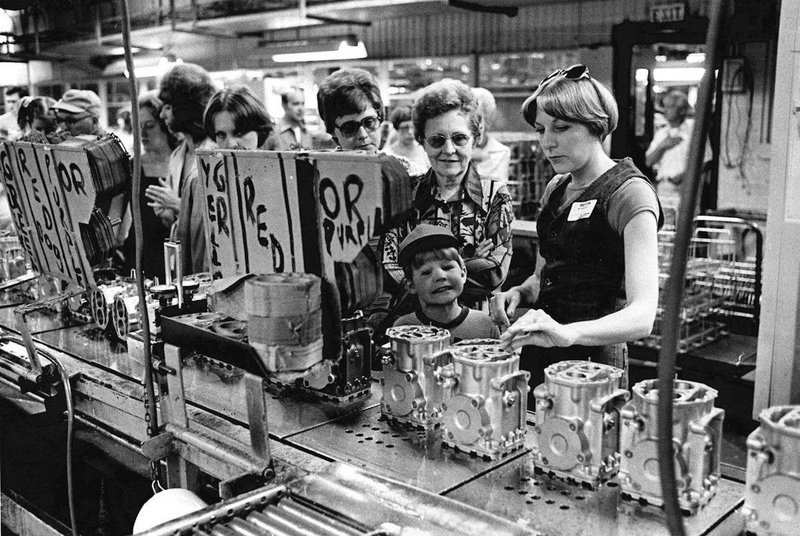 1978: Assembly worker Jo Ann Cox, right, shows one of the lines at York Automotive Division of Borg-Warner Corp. to Mrs. Willard Cox and Donnie Stugis. (H&R file photo)
dave in NC