-
Build Threads
(
http://www.ifsja.org/forums/vb/forumdisplay.php?f=96
)
| | |
| --- | --- |
| bkilby | 08-02-2020 04:17 PM |
---
Been spending the past week cleaning up some wiring, installing the rear panels, dropping the head liner to install the tweeters etc. Brandon went to connect the head unit to a power supply we have setting on a bench and some how managed to blow up the power supply and short out the head unit. Well, I should say, I can't blame him exactly because we don't know what really happened but it appears the power supply malfunctioned (although I used it 2 days prior) and it took out the $1000 head unit. So now, instead of installing the dash tomorrow and get the wiring done, I have to pack up the head unit and send it off for repairs. Nice huh? :rolleyes:
Anyhow, the amps are small enough to get installed on the kick panels so that's where they're gonna go. Less wiring and easy to get to for adjustments. And my feet don't kick those panels anyhow. :p
One of the beauties of having a company that sells aerospace hardware is seeing all the cool things they use. Like these cool Click Bond cable mounts.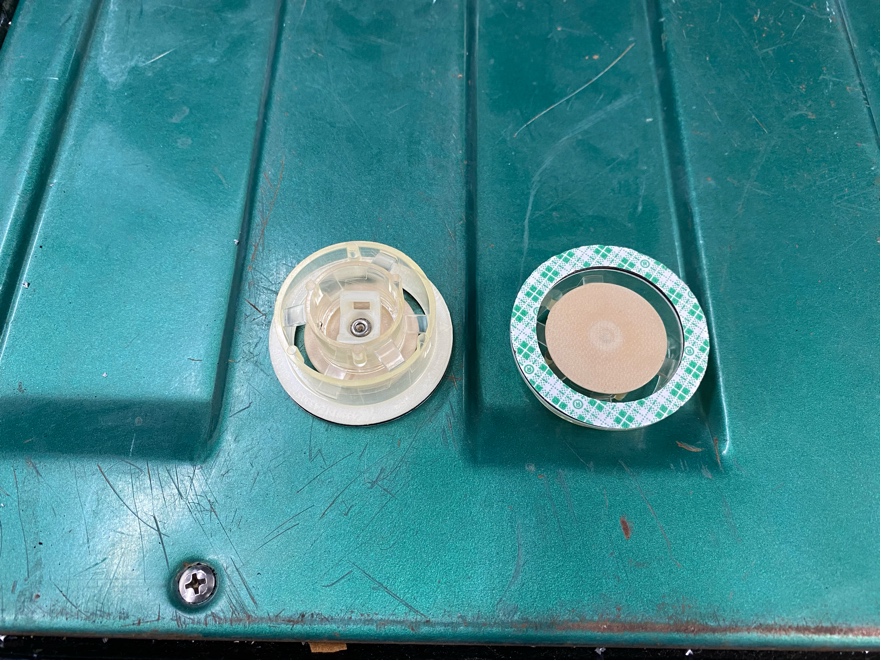 This is what the unit looks like before installation. The plastic housing is disposable and the green/white paper on the bottom removes, exposing sticky tape. You apply an epoxy on the center round plate, position the unit where you want the cable mount and push to "click" the center in place while the sticky tape holds the unit while the epoxy sets. After it sets, you remove the plastic housing and leave the center plate with the cable mount.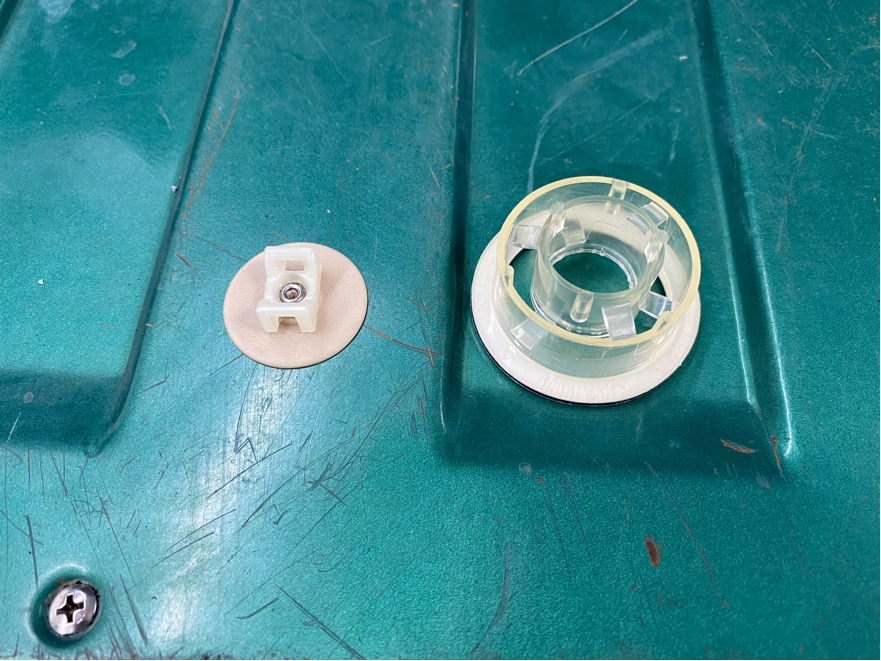 We're going to position 8 under the dash, flipped upside down and mount to the top of the dash to keep the wiring up and out of the way. Actually, 6 upside down and 1 on each side.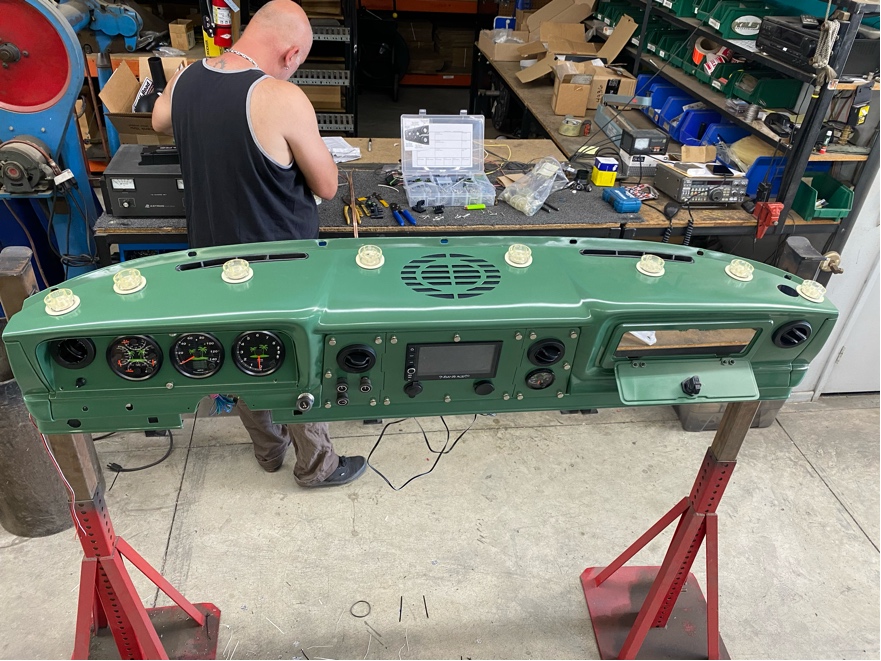 Subwoofer amp location.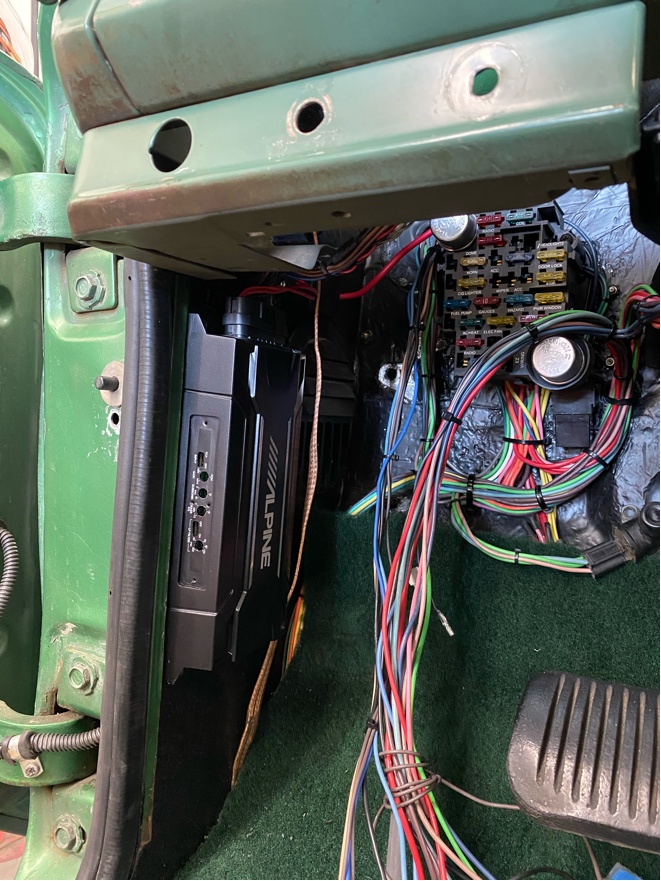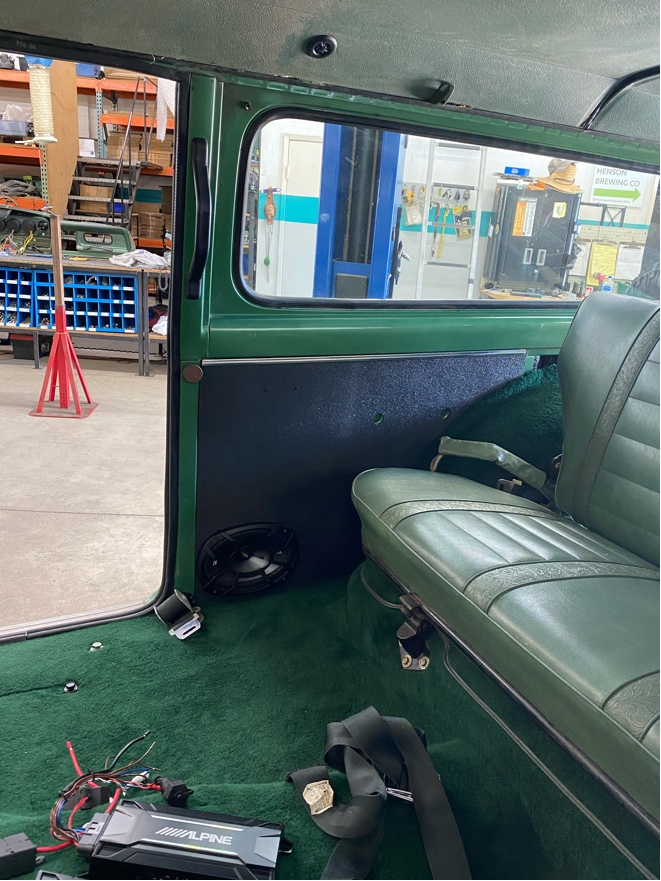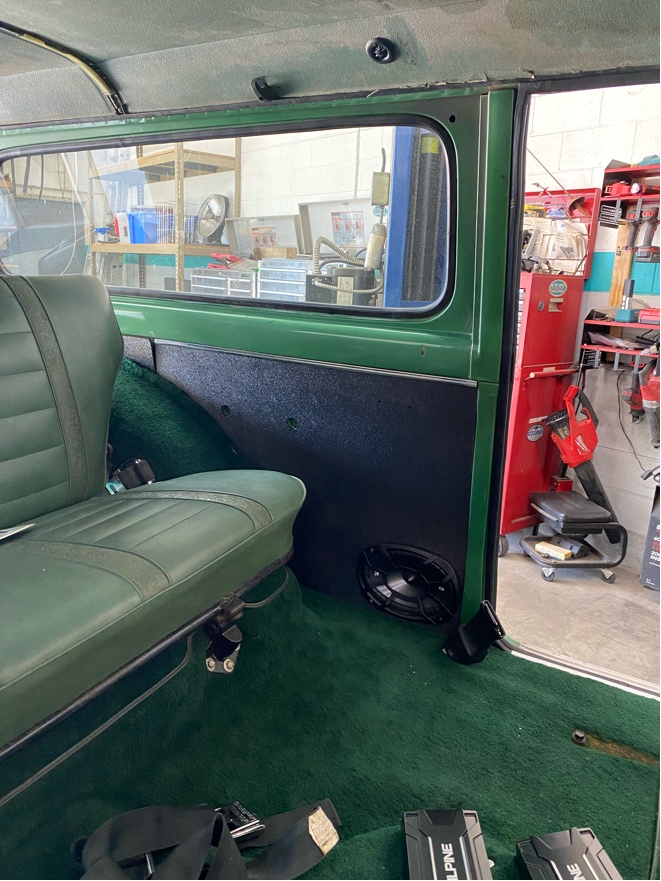 | | |
| --- | --- |
| bkilby | 08-04-2020 10:12 PM |
---
It's been a little slow in the process. We've been chasing parts the past couple of days which is holding up progress but we did get the dash in today FINALLY! We needed to get it in place to measure wiring, cut to length etc. Those defrost ducts though. I don't think I like them sticking up through the dash like that. I think they need to be shaved down and hidden. What do you guys think?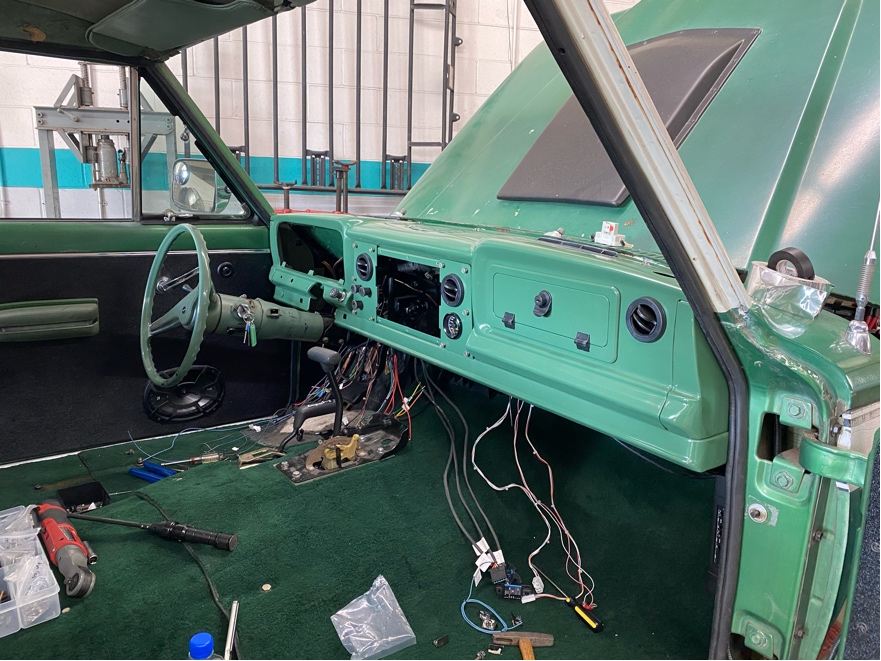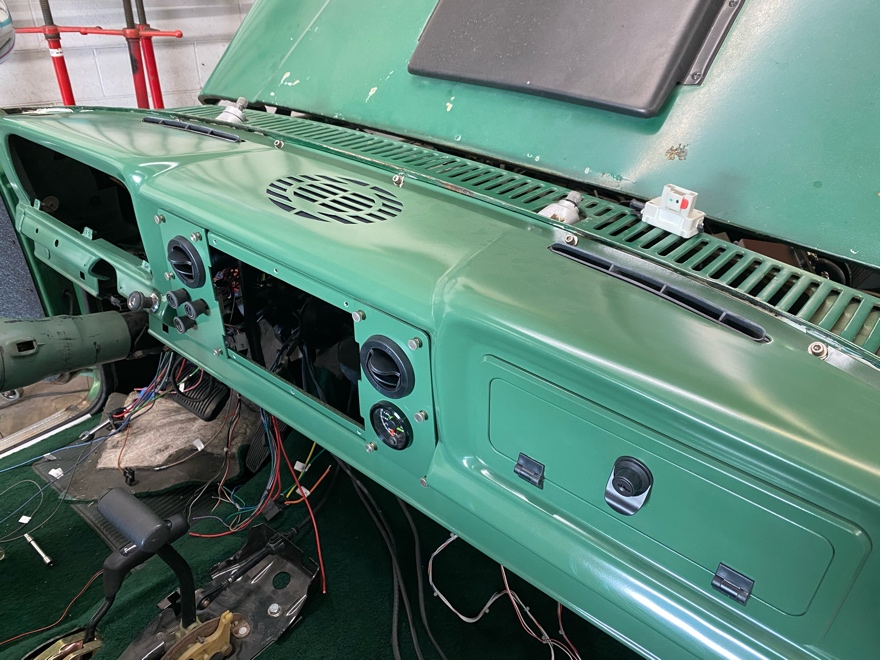 | | |
| --- | --- |
| SOLSAKS | 08-05-2020 08:05 AM |
---
extremely nice work,.....


enjoying the photos of progress.

dave in NC:drivin:
| | |
| --- | --- |
| rang-a-stang | 08-05-2020 11:40 AM |
---
As cool as your dash is, I think my favorite part on the whole thing, is your secondary glove box on the passenger side. That is so cool!
| | |
| --- | --- |
| bkilby | 08-05-2020 07:14 PM |
---
Thanks Rang. It's not quite a glove box though. Right now, it's easy access to the crap behind the dash. Lol! And as much as I'd like it to be a glove box, I just haven't figured out how to put a box behind it that can be installed or removed without pulling the dash. Yet. OH! I know! Put a large rubber balloon behind it! Deflate it when I need to get access in there. Ha! :omfg:
| | |
| --- | --- |
| babywag | 08-06-2020 09:51 AM |
---
Maybe a jack in the box setup or can of snakes deal for the "curious" passenger
:lol:
| | |
| --- | --- |
| bkilby | 08-06-2020 02:09 PM |
---
Lol! That would be funny!
| | |
| --- | --- |
| CarneroAsada | 08-15-2020 11:54 AM |
---
I think that dash looks fantastic. As for the vents I can't really tell from the picture, but from what I've seen so far, if you think they would look better shaved they probably would. You have an excellent vision and execution on this.
| | |
| --- | --- |
| bkilby | 08-15-2020 01:41 PM |
---
Thanks Asada! I did end up shaving them down. Didn't get a pic yet but these are the same vents in the same dash, just no dash pad.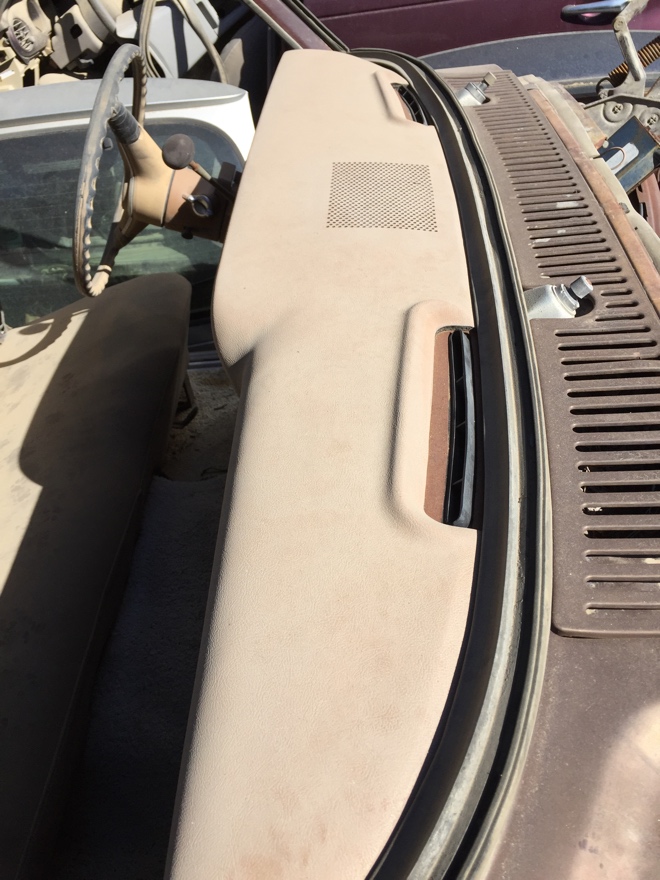 I met the glass guy at the shop this morning to get the glass installed. I wanted to get out there and drive the Jeep in this 100+ degree heat this weekend and see how it does. That and get the gauges programmed and all that. Well, someone broke the windshield. :rolleyes: Glass guy says it wasn't broke when he took it out and blames my guy. My guy says he didn't break it and he and myself are the ones that moved it very carefully to the shelf it lived on while the dash was being installed. So you know what that means.....I get to buy a new windshield. Again. :grumble:
| | |
| --- | --- |
| 78 WIDETRAC | 08-25-2020 10:42 PM |
---
This is an AWESOME build. There is a lot to learn from reading it.



Example.... (3 engine swaps). I had to stop and will start again tomorrow. Thanks for keeping it going.



BTW how is the sound deadener holding up that you put on the bottom of the roof? 2016 install date. I assume it's still sticking.
| | |
| --- | --- |
| bkilby | 08-26-2020 07:37 AM |
---
3 engine swaps. Sounds like I want to work on it more than drive it. Lol!



The sound deadener is holding up just fine. We had the cardboard head liner out a couple of weeks ago and that stuff is stuck permanently.



I haven't done a recent update only because there's no pics to share. But, the new windshield is back in and the repaired radio is back and going to be installed soon. I have other things in life going on so the poor Jeep is on the back burner again. I put my motor home up for sale and now have a list of "fixes" to do to get it prepared. A 3 gallon oil change is happening today. :eek:
| | |
| --- | --- |
| bkilby | 08-27-2020 12:58 PM |
---
Welp, We got the dash all bolted in, the gauges mostly wired and even got the windshield back in. The repaired radio showed back up on Monday and we finally had the time to get it in the dash and work on the wiring. Until.......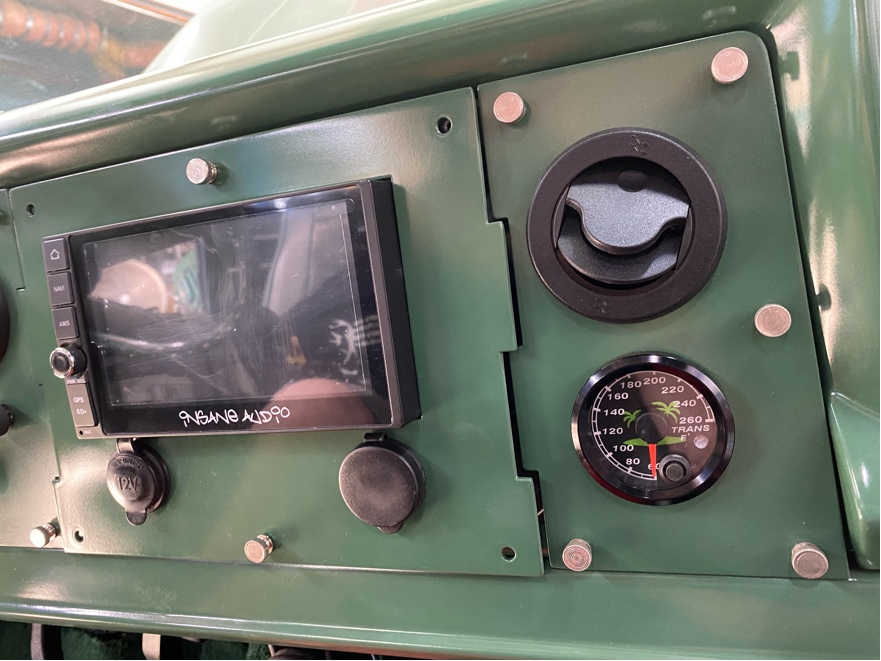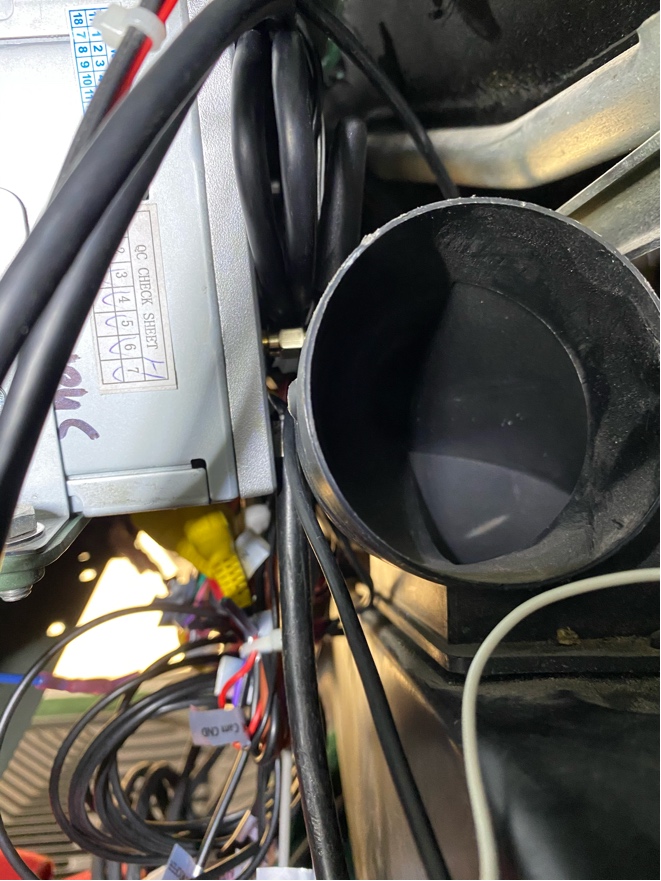 Yup! It won't go in all the way. Even adjusting the head unit to where it's sticking out of the bezel, it's still hitting the defrost ducts behind it. :banghead::banghead: That's what I get for modifying the dash without it being in the vehicle. :rolleyes: I think the game plan is going to be to heat the defrost ports and push them in about an inch. Well, if we can without breaking something first. Lol. There's always something.....
| | |
| --- | --- |
| Heep-J4000 | 08-28-2020 07:10 AM |
---
Why not make a shroud for it so it does stick out a bit!?
To me it doesn't look to bad.

I had the same issue with placing a car radio on another place in the dashboard of my j4000.
| | |
| --- | --- |
| bkilby | 08-28-2020 07:31 AM |
---
It's already sticking out as far as possible in that pic. Anything more would require cutting steel, repainting and what not. It should be easier to reshape the plastic. Hopefully.....
| | |
| --- | --- |
| asphaltrockdweller | 08-28-2020 03:07 PM |
---
Quote:
---
Originally Posted by bkilby
It should be easier to reshape the plastic. Hopefully.....
---
Your gonna give Brandon a torch or a heat gun around the shop????? :eek:
Just joking! (kinda) :D
| | |
| --- | --- |
| rang-a-stang | 08-28-2020 03:10 PM |
---
:sawzall:

Don't force it. Just get a bigger hammer.
| | |
| --- | --- |
| cu4whln | 08-28-2020 04:23 PM |
---
Maybe cut off a section? Then glue a flat part on ?

Maybe a little more controlled then heat.
| | |
| --- | --- |
| bkilby | 08-28-2020 07:29 PM |
---
You guys so funny! :dancingbanana: Lol.


I had forgotten those ports unscrew from the rest of the heater system. You can see it in the pics. I'm going to look into removing them and making something else. I just need to make sure there's clearance to the back of the radio and they don't get hit by the wiper linkage. Other than that, I should be able to make it work.


I've got stuff coming up though so this will have to wait until next week sometime....hopefully. We're refinancing the building the Jeep is parked in and because California, we now have to perform a Phase 2 Environmental test in the building and in the parking lot. That means the motorhome, trailer and everything else in the parking lot needs to disappear. Inside the building I have to shuffle stuff around to allow them room to come in and drill holes in the concrete to pull core samples. One of them holes is in the office so I gotta move a desk and pull the carpet up. I have to have all this prepped and ready to go by 7am Tuesday. :rolleyes: I really hate California sometimes.
All times are GMT -6. The time now is

01:57 PM

.
Powered by vBulletin Version 3.5.4
Copyright ©2000 - 2020, Jelsoft Enterprises Ltd.