Oh my! :eek:
You have a task in front of you!
I'm a big fan of HEI. Worth the money, time and effort. It's actually quite easy to install.
You'll need the dist. for an AMC V-8 and the correct wires.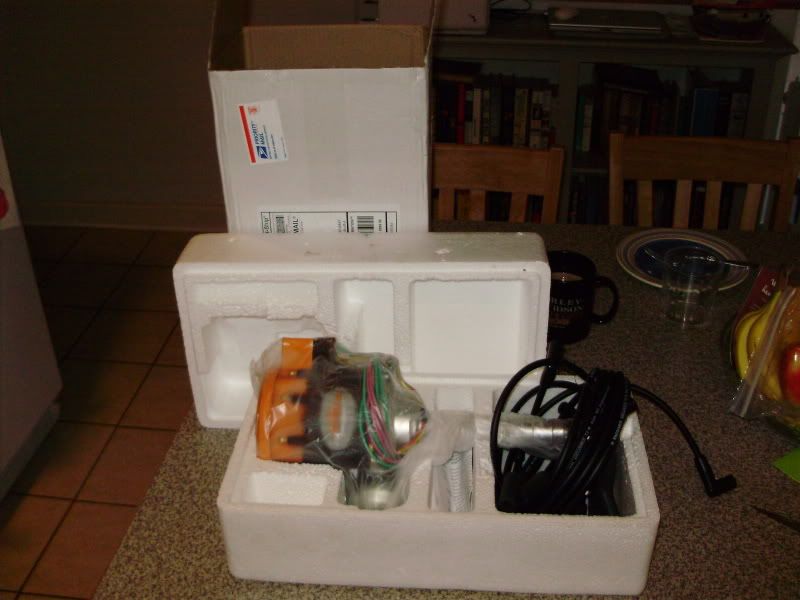 The dist. does just drop in. One word of advice, use the gear off of your stock distributor on the new HEI and throw the one that came with it in your parts bin or trash.
Mark the stock dist. rotor orientation and #1 spark plug wire, take the old one out, remove the gear, install it on the HEI dist., drop the HEI in place (may have to mess with the shims a little to get it to mesh just right) making sure to orient it as the old one was.
Find 12v constant power to the ign key switch and hook it to the HEI hot lead. That's it really.
My wiring harness was so fouled up that I couldn't find a constant 12v from the key switch so I added an aux. powerblock and a toggle switch to send power to the ignition. The key starts it and the switch kills or sends power to it.
I had fuel line issues as the line was in the way of the vacuum advance..had to modify the fuel line out from the pump. When the HEI is installed the vac. adv. will be right up against the power steering pump.
After it's installed, fire it up and check your timing with a timing light. That's it.
The stock ign. wiring and ign. module is no longer used or needed!