-
Wagoneers
(
http://www.ifsja.org/forums/vb/forumdisplay.php?f=28
)
---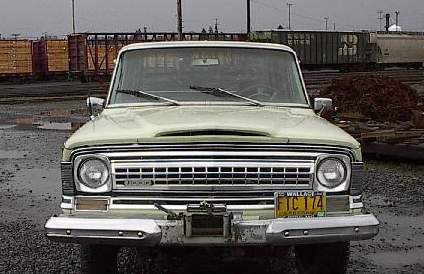 This is my '71 1414x jeep wagoneer. it is my understanding that only about 50 of these were made. AMC had already started using their own motors, and to get rid of the remaining buick engines they made this model. it shares its interior with the super wagoneer; same console shifter, bucket seats, air conditioning where the glove box normally would be. this model only came in one color, the golden lime you see here. mine is even more unique as it has an original konig PTO winch, factory limited slip, and 3.73 gearing. zero rust and all original, a rarity in itself where i live(Portland,or). one of the rarest jeep wagoneers( next to the '92 wagoneer in a Reno museum)in existence.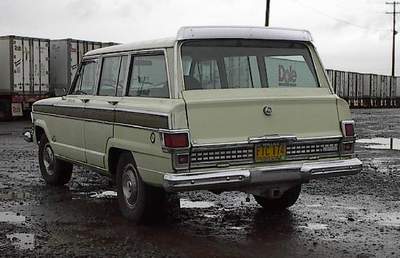 All times are GMT -6. The time now is

12:19 PM

.
Powered by vBulletin Version 3.5.4
Copyright ©2000 - 2019, Jelsoft Enterprises Ltd.