-
Pickups
(
http://www.ifsja.org/forums/vb/forumdisplay.php?f=30
)
---
1973 J4000 - FSJ_Daniel

1973 j4000
My dad purchased it about 30 years ago and has owned it ever since, i turned 16 and wanted it and so then i got it and started doing the mods to it, im 18 now almost 19 and i have loved ever moment of this truck, i have to say its the most badass 1st car you can have IMO:thumbsup:
Anyway on to the mods, its got the big ol' 500ci Caddy in there, dad put that in about 12 years ago now, its got a 6 inch alcan lift kit on the with some 6 inch travel Rancho RS5000 shocks and as well a RS5000 Steering stabalizer, Has some 35x12.5x15 BFGoodrich A/T's mounted on some shiney 15x10 Chrome Nomad II Cragars steelies. Still has the turbo 400 and the dana 44's front and rear with 3.07 gears, these were all rebuilt about 8 years ago and now has about 52,xxx miles on them, the exhaust is straight piped, none of the enviromentally friendly stuff on there.:rolleyes: The paint i had done at a great paint shop and they pulled the code under the hood and gave me what i got now, i dont know the name of it because it doesnt have a listing in the service manual:p and a brand new windshield oh and the goodies for the musical people i have a 12" polk audio sub with a ported box and a 1400W amp to go with it and matching 5" door speakers
Future mods:
Rhino Grill
2-3 more inches of lift
k&n air filter
BFGoodrich KM2's 35's or 37's not sure yet
Possibly putting the white 2-tone back on there
redoing the bedliner
3.52 or 3.73 gears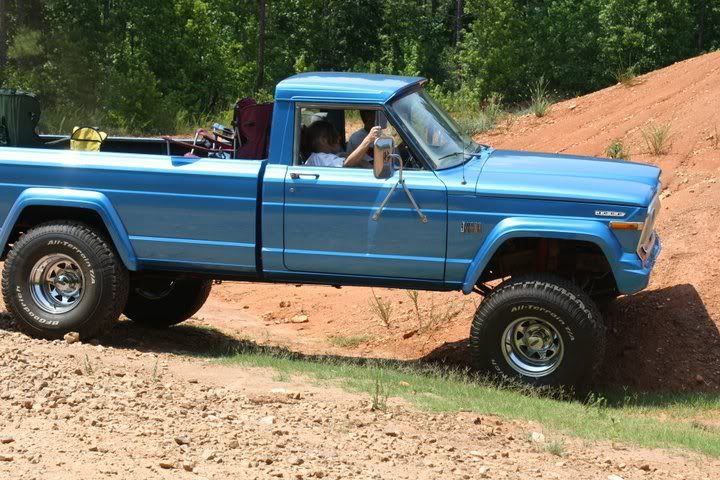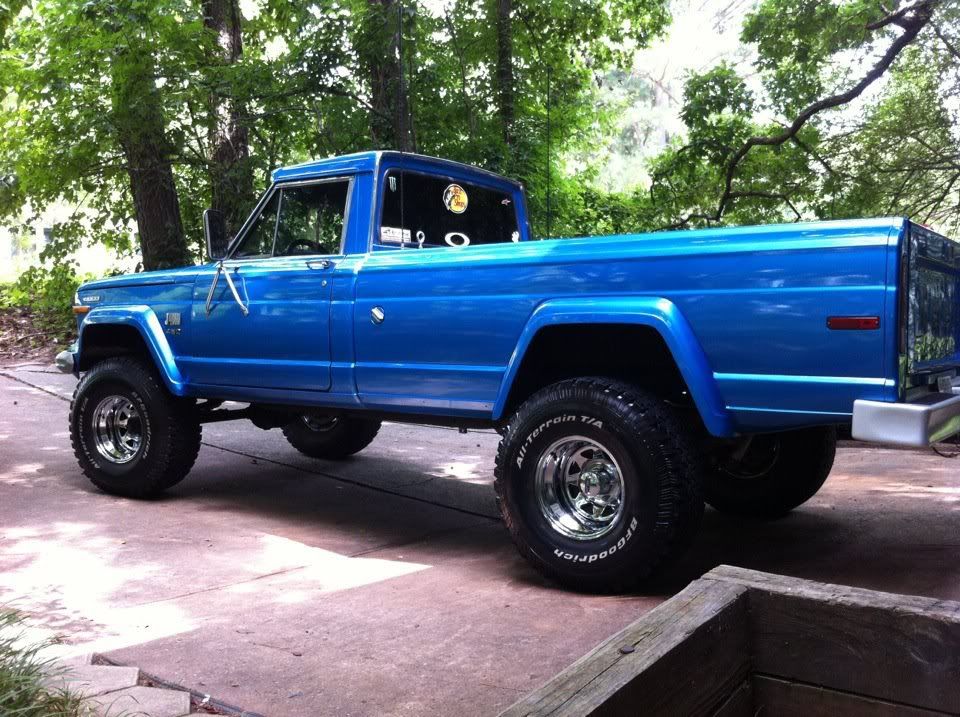 All times are GMT -6. The time now is

06:22 AM

.
Powered by vBulletin Version 3.5.4
Copyright ©2000 - 2022, Jelsoft Enterprises Ltd.