I have completed 10 tailgate relay control systems & I'll be putting more information out on these over the next few days & populate it similar to the headlight harness with details.
Update Coming up on 400 built & sold
I'll complete documentation & have it up tomorrow.
There will be 3 styles available starting out to see where the market goes. These are a complete rewire & a little harder than the headlight harness but well worth the effort. They have been in operation over the last 3 years so they are time tested. There is some info on these in the relayed headlight section.
Type #1 will be a totally hardwired version which will operate like stock switch on the dash & tailgate switch. you can used upgraded switches or your stock switches.
$100.00
Type 2 will be a totally hardwired with a wireless remote. It will have all the options of # 1 with the wireless.
$140
Type 3 wound up being a last thought & is interesting because it's really easy to install & get going. It's a totally remote where you don't wire up either switch the remote is the only thing that opens it.
$100.00
Just added type four by request. this one will just have the controller & battery power wire only. It can be used with the exsitng wire in the harnesses for the OEM guy or the guy that knows his wiring is good. The power feed & the way to factory system operates is the problem this one enhances power & totally changes the way the switches operate off of a simple 3 wire system.
70.00
The design is modular & can be done in any combination if you didn't want the tail gate switch you can easily remove the wiring. The dash switch can be eliminated also. The remote can be done later.
The harness could be put in in one day if you stayed busy. It's like the headlight harness is built of quality products & is electrically protected & the control circuit is even fused to protect from mistakes installing the unit.
It also has the capability of utilizing the factory door safety switch on the tailgate. It is built to bypass the switch but has a circuit that can very simply be changed to operate the safety. You can also used replacement or the stock switches. They will used to operate relay instaed of the motors directly which is the original systems downfall.
GI John has the 2nd prototype & Could be contacted by PM if you wish to discuss one. He has had in operation for 11 months. John helped me through the development & install stages of the build/ design. He has the wired remote system Type #2. PM him with any questions you may have he's the only one besides me that has installed one.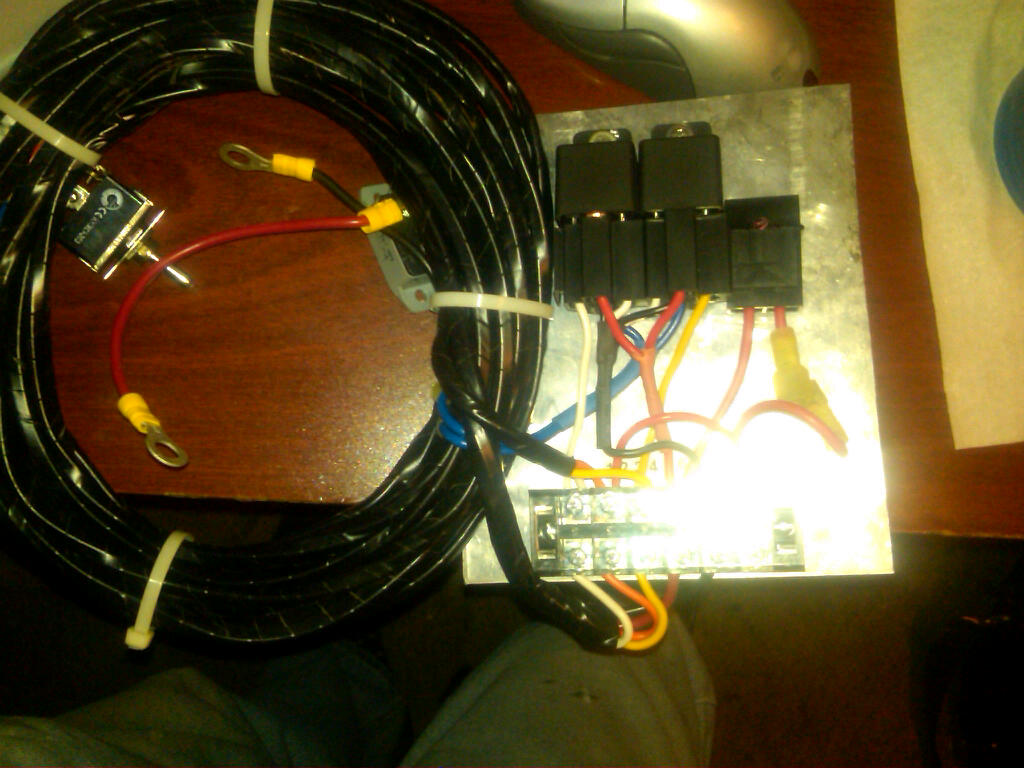 Breaker circuit with auto reset instead of fuse. for main power.