I got the Type 2 tailgate harness from Rick, and it was the 1st electrical option I ever tried to install. It was seriously easy! I wanted the remote open/close, and I had the window working in a couple of hours.
However, since I had a NOS dash switch,
I also wanted to use the stock dash switch. So when I got the new Painless harness wired in, I had power and a ground to the NOS switch, but when I powered up the system I had power to the NOS switch, the dash switch worked, but the remotes didn't work. What had I done wrong?
I called Rick and he was most kind and willing to help. We discussed the problem I was having and the first thing he said was "it's grounding out."
I had used the ground on the dash switch, so I cut the ground wire off the back of the switch. Still had the problem. So I started thinking about the door switches Rick helped me "rebuild" and thought about the ground inside the switch that had to be removed. That was my "AHA" moment.
So I grabbed a NOS dash switch, a drill and a small drill bit. I drilled heads off the two brads that held the switch to the metal housing. Holding the switch with the toggle up, I gently pulled the switch apart, because there is a small spring and a brass plate in there you don't want to fall out, and sure enough, I could see the ground plate.
With the toggle sitting on the bench, I took the back of the switch with the plugs on it, and drilled from the inside. I drilled the head off the brad holding the brass plate inside the switch. The brass plate just came right off and the ground pin pulled out from the back side. This left only the power in pin and the up and down pins on the back.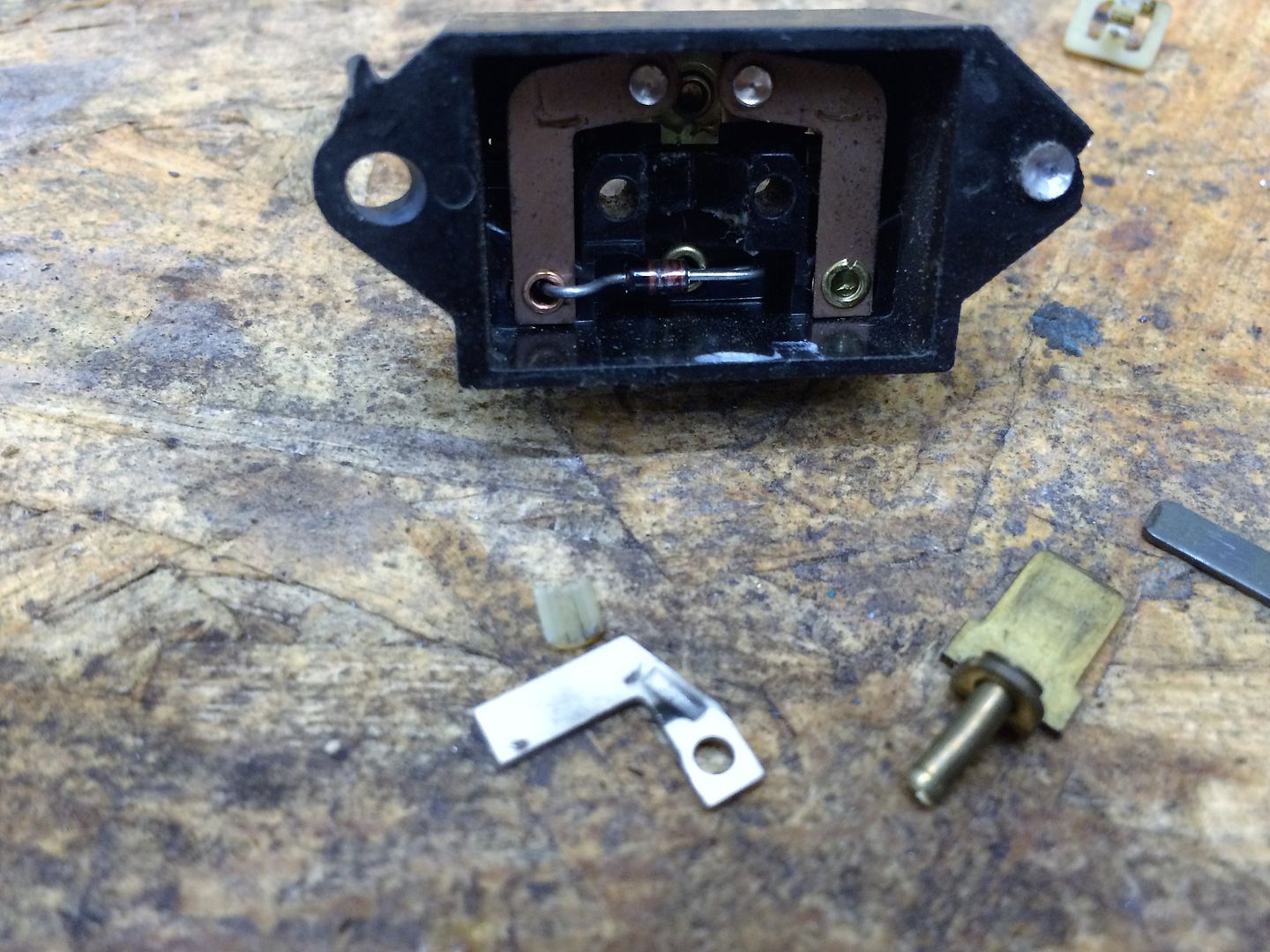 You can see the brass plate bottom left, the brad (with the head drilled off) and the plug pin bottom right, and the open switch (how it should look to function correctly) on top in the picture above.
I used 2 - 5.5 mm machine screws, with washer, lock washer and nut to put the switch back together and secure it to the bracket. Plugged it in, and I now have a dash switch and remote controlled rear window.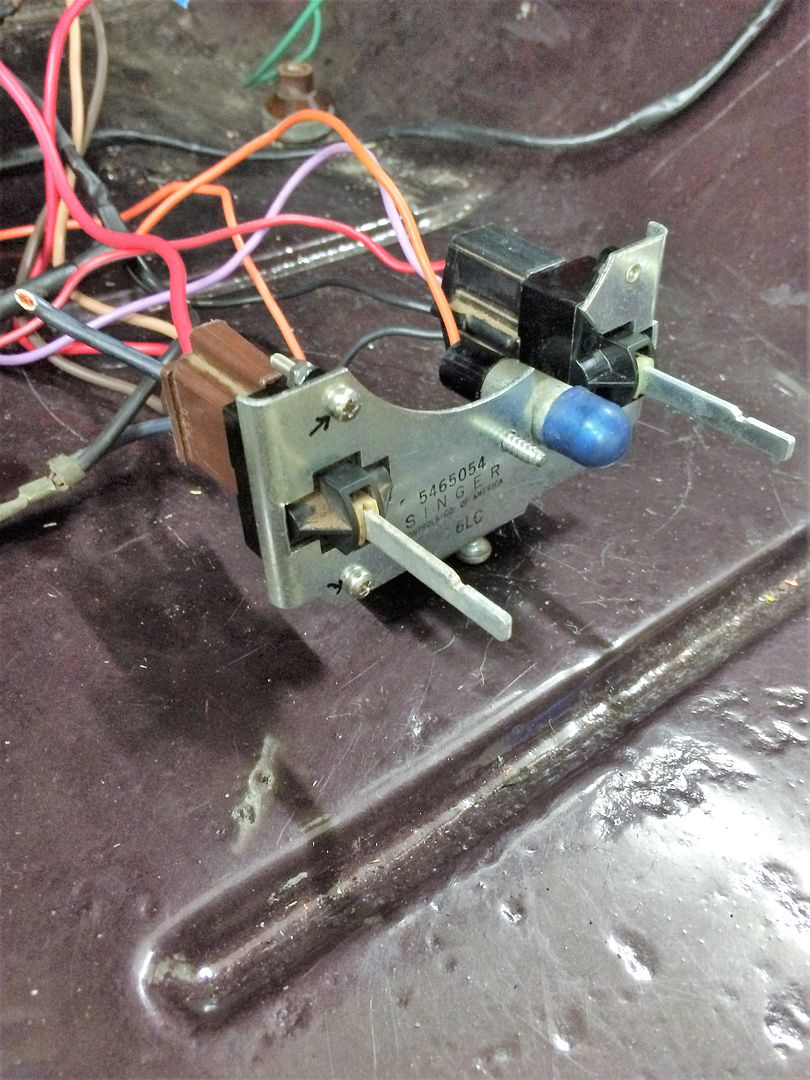 You can see the machine screw holding the switch and the bracket with the plug put back on it. It works well.
I now have a dash switch and remotes that work. If anyone wants this option, I strongly recommend doing it. If you have questions with Rick's harness he'll help, and since he helped me, if you need help with the switch, I'll help you with that.