Well it looked ok from the outside, but I wanted to resurface the flappers with neophrene so it wouldn't be blowing hot air during the summer like so many do..they do this because the air flow flaps on the core AND the inner blower box are lined with foam that degrades over time and don't seal. After checking that the vac switches were still good I went ahead and got busy..
First the inner box. In very nice shape for being 40 years old. Still had the inspection stickers on it.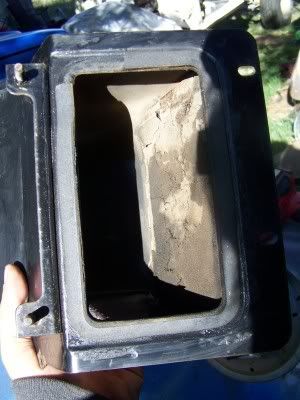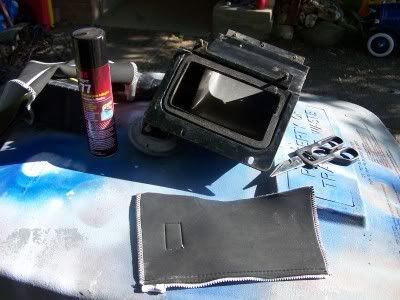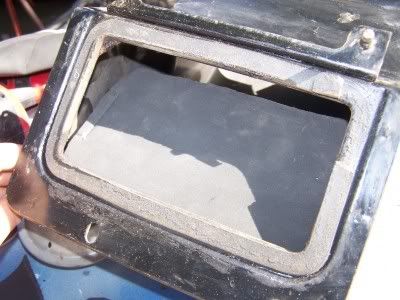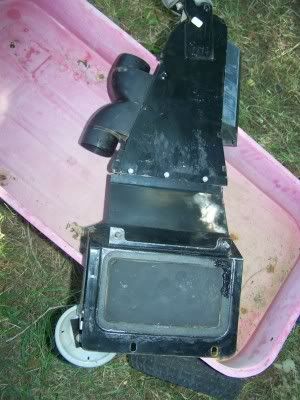 Next the heater core box. Simply dumping out the leaves is NOT good enough..you need to open it up. It's easy.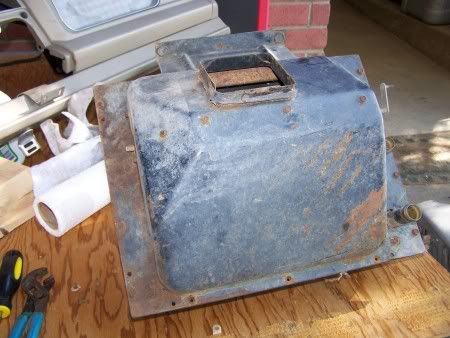 looks good right?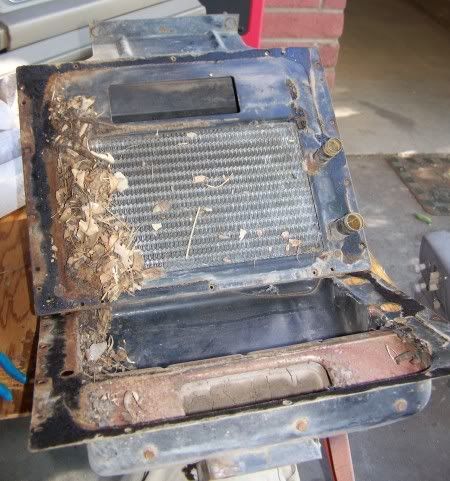 ick!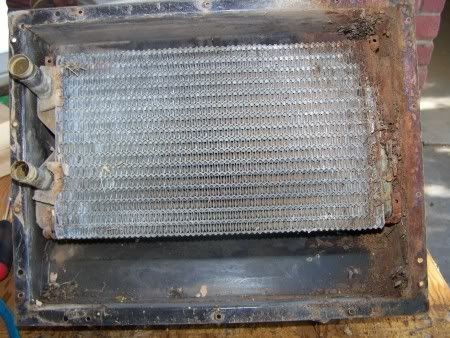 ack!
don't lose these. They are the main reason for all the rust gunk in there.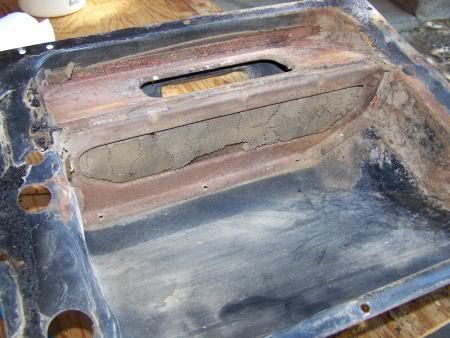 see how the flapper foam seal is useless at this point from time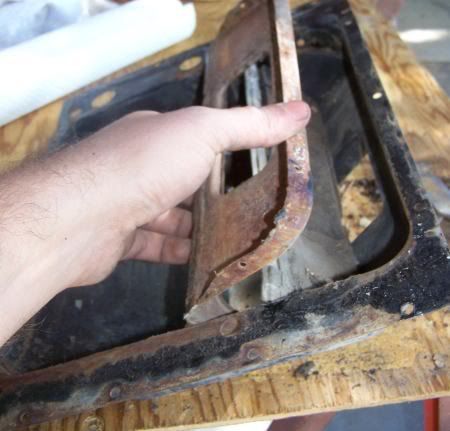 leave the flapper in there and remove the airflow thingy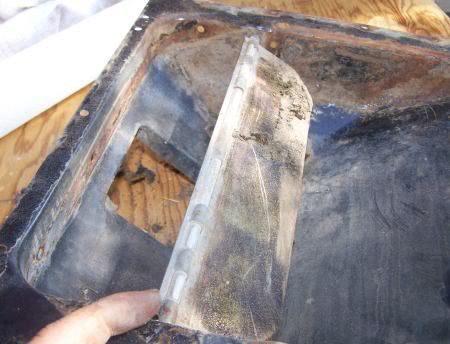 scrape it clean with a chisel or whatever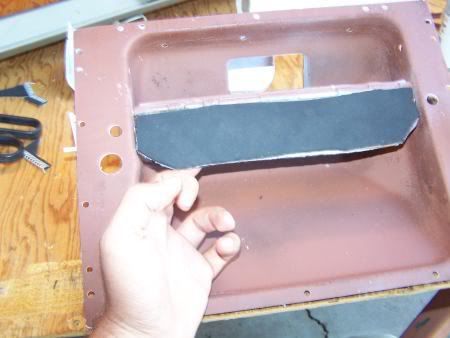 I used neophrene from a knee brace that was laying around..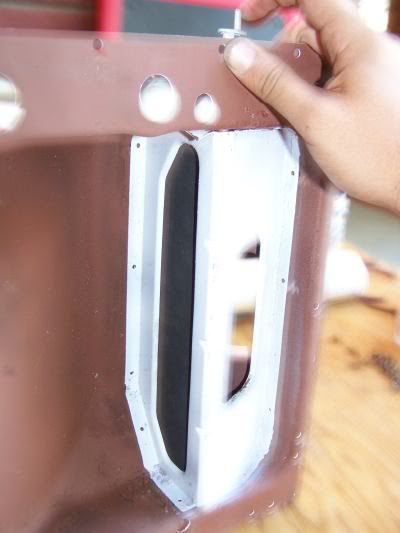 sorry camera was in night mode. But you can see the nice seal now. Do both sides of course.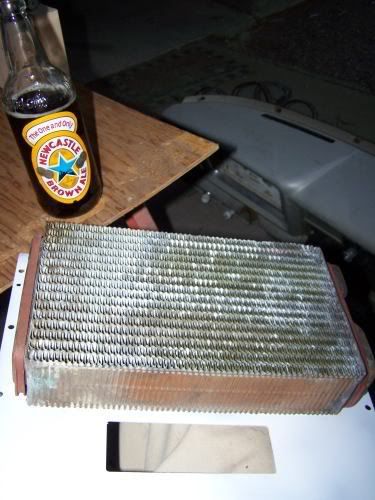 look at that NICE clean core. I flushed mine out in the shower and sprayed the fins out with normal pressure hot water. A few good flakes came out and some assorted gunk. Be sure to really get the inside clean and move it around while water is flowing. Re-install pieces in reverse order of disassembling (maybe I should go work for Haynes eh?)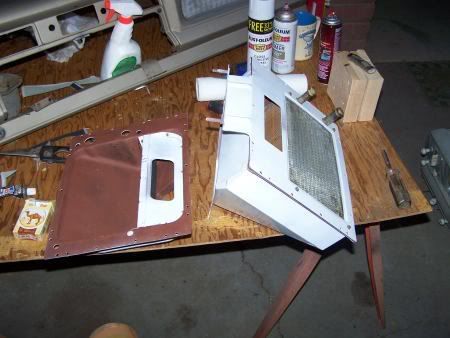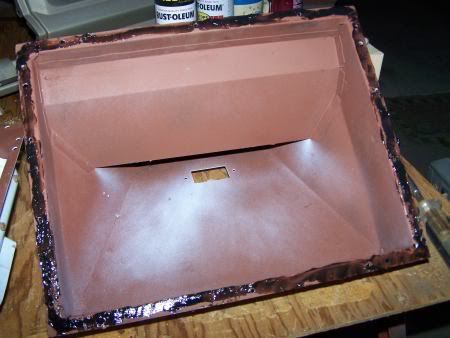 Inner box got RTV. Didnt bother with the outer seal.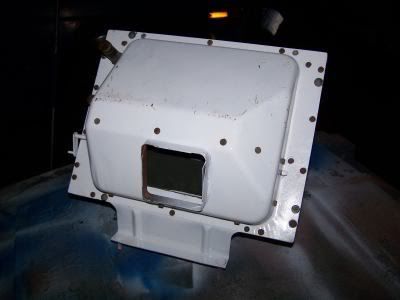 put back together. Sadly I had to reuse original 1/4" head screws, added some larger ones where they had wallowed out.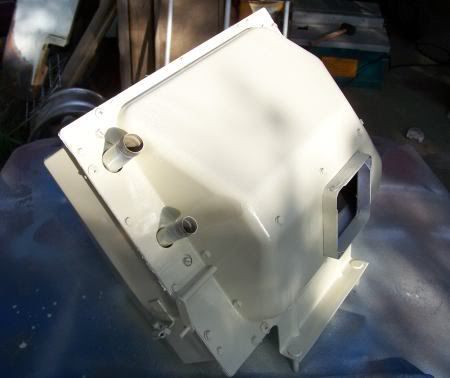 painted! I will add foam to the inlet/outlet and around the fresh air inlet and blower outlet later when I install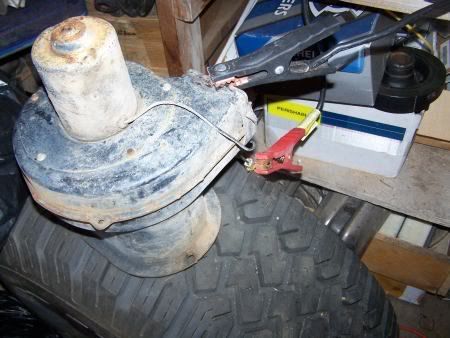 speaking of..does it still work? Yes! Battery jumper with on/off switch confirms.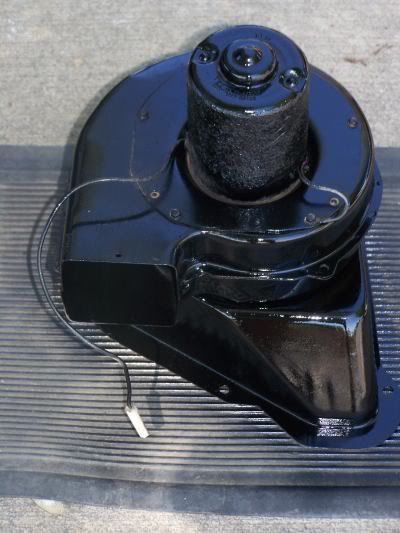 paint it black!
Hope this was helpful to anyone wondering. Early style metal boxes do not swap. That bottom piece on the blower is absent in the later style, so they do not line up if you try and mix and match. I would assume if you replaced the ENTIRE HVAC system (newer style into an older cab) it would work of course..but where's the fun in that. Plastic sucks.